Liposuction Procedure
Patients may be given general anaesthesia before the procedure, lasting anywhere from one to four hours. Lower-body treatments may include the use of an epidural.
When performing liposuction in small areas, local anaesthesia may be used. If just local anaesthesia is required, the patient may be asked to stand up to ensure appropriate fat removal throughout the surgery.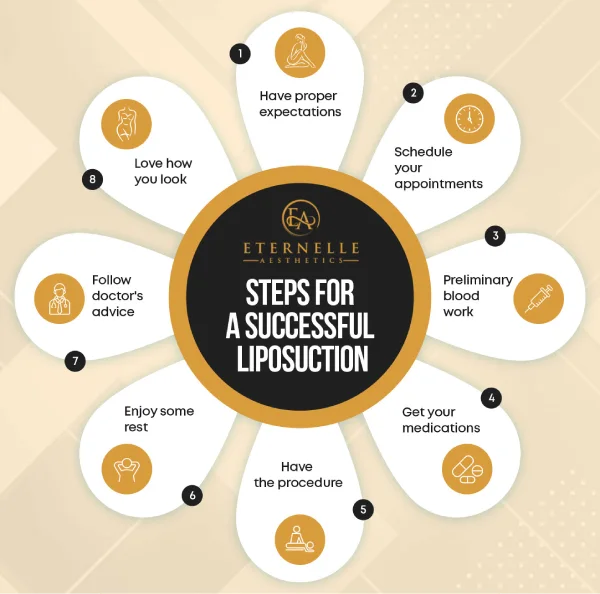 Here is the process overview:
In this procedure, the surgeon removes excess fat cell deposits using suction.
Step 1. The patient is given either local or general anaesthesia.
Step 2. The surgeon makes small incisions in the targeted area.
Step 3. A saline solution, local anaesthesia, and epinephrine are injected into the area.
Step 4. A thin, hollow tube called a cannula is inserted through the incisions.
Step 5. The surgeon moves the cannula back and forth to break up the fat cells.
Step 6. The fat cells are suctioned out using a surgical vacuum or syringe attached to the cannula.
Step 7. Once the desired amount of fat is removed, the incisions are closed using sutures or left open to heal naturally.
The number of liposuction sessions required depends entirely on one's desire. However, the doctor believes two treatments are necessary for the best results.